About Pureganic...
These are not ayurvedic medicines but natural very convenient to use superfoods that empower your diet, fight pollution- radiation-toxins, stay disease free… both in prevention & cure. These are natural superfoods that increase the power of your diet. Nature's logic is simple. Detox, immunize and strengthen body will solve rest of health problems on its own
We are technocrats (engineers and lawyers) into cultivation for decade... We have developed chemical free, convenient to use, value-added agro-products... We call it "ancient food for modern times" Stuff our nani-dadi gave us to stay healthy... Good for all ages… no side effects... Very convenient daily-use superfoods that empower your diet, fight pollution-radiation-toxins.. Help stay disease free. Both in prevention & cure. So switch over from pharmaceuticals to "farma-ceuticals" … agro based superfoods...
Our Journey
It all started when qualified engineers and lawyers who are successful entrepreneurs in computers and real estate sectors having large land banks in Kutch Gujarat ventured to buy a plantation of mangoes and dates. An investment decision turned into passion and today we grow a vast range of chemical free horticultural crops. As we faced & resolved challenges of this sector we realised nature had bountiful to offer and urban populace wanted that bounty but due to lack of marketing linkage and perishability farmer was left with little or no profit at all. Spending more time in fields with nature we also realized effectiveness of plants and herbs for day today health. A knowledge ancient Indians were well versed in but is being forgotten in modern times. A knowledge heritage that is our duty to preserve and enhance. Pureganic – a socio-economic enterprise - was started with these two clear cut missions 1) To value add pure + organic farm produces a. making them available to urban consumers b. Create successful revenue generating demo model for farmers c. Increase their income and prevent farmer suicide. d. We link farmers to modern technology, government programs and markets. In this context we have had the opportunity to make presentation to the top government departments and bureaucrats including Mr. Modi 2) To create an effective fusion of ancient knowledge and modern technologies to make day today superfoods. a. Stuff that is not medicine but b. Helps empower diet, c. Detox and immunize body to d. Fight effects of radiation (mobile-laptop-TV) and pollution (air, food, water).. e. Chemical and preservative free, f. Convenient to use g. Child friendly products h. Can be used daily by the entire family (all ages from 6 moths to 90 years) The journey that began a decade ago in farms of Kutch passed through 4 years of research and development guided by certain rare books of Mahrishi Charak and 55 year experience of our 83 year old mentor Dr. N. K. Shah. Today we specialize in arks (liquid concentrates)… some of them are unique that is we are the only ones in India making them…we have natural combinations to prevent or combat lifestyle diseases, diabetes, depression, cancer, tumour, BP, joint pain, heart problems, chemo therapy effects, immunity disorders Pureganic family consists of A+ grade dry fruit retails stores, Online clients like big basket, Corporates like Godrej, Health-Mitra : Women & senior citizens (generating substantial income working at self-chosen timing from home), A wide section of loyal consumers who have benefitted vastly.
Team Pureganic
Pureganic is the brain child of dynamic trio, Ketan Shefali & Jatin each having different strengths. Well known as spectrum a widely diversified group they were in field of computer hardware for almost 1 and half decades, (where they topped all India sales), accomplished projects in the real estate sector. Masters in investments they hold vast collection of land banks where they are now successfully doing agriculture specially horticulture. Socially active for farmer welfare & empowerment, giving them new technologies, innovative ideas & market linkages and association to government programmes They are also associated with "Jeevan Sandhya Manglya Sansthan" an old age home on outskirts of Mumbai Recently they were part of a delegation that has just returned from Israel where they have tied with some Israeli firms for technological up gradation of the farmers here. Pureganic products also generated a great deal of interest in the world-class exhibition "agritech" held at Tel Aviv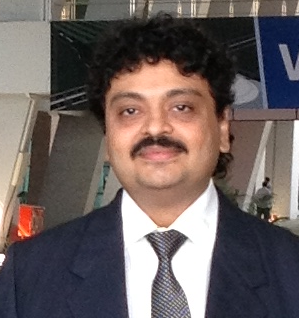 Ketan h. Gala, llb, b.com - founder director Ketan is a commerce graduate and an law graduate from Mumbai University. • A seasoned businessman and entrepreneur he has more than 20 years of experience in real estate infrastructure, retail sales, marketing and distribution industry. He is known for his leadership, brilliance, untiring zest for creating high quality housing and commercial properties in Mumbai and Gujarat. • Ketan is actively associated with and holds key positions in various charitable foundations and social institutions. He is actively working in Gujarat & Maharashtra to develop revenue generating sustainable agricultural model, change cropping patterns & increasing farmer incomes thus preventing farmer suicides. • In 1994, Ketan founded spectrum it a computer parts and peripherals dealer in India. Spectrum it rose to be one of largest dealers in ITES industry with country wide distribution and sales network • Over the last 10 years Ketan has been focussing on economic and social transformation of Kutch, Gujarat. With personally held large land banks, his interests in Kutch span rural township development, infrastructure projects and agro related business. Ketan has been working at grass roots level, designing cooperative business ventures and cluster operations for small and medium scale agro producers. • Strategies and synergies are his core strengths. Agriculture is his passion and hands on knowledge on the field gives him that extra edge. Innovative, remunerative crops and commercially successful cropping patterns are his forte. • He is equally comfortable be it his farmer hat and shorts on the field dealing with farmers or be it his suit tie persona in corporate boardrooms. • Leadership skills and out of the box thinking are his tools to success be it computer hardware industry or real estate and land deals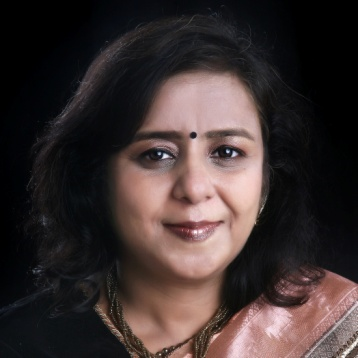 Shefali K. Gala, B. E. (Computer), LL. B. – Founder Director Shefali Gala is a computer engineer and law graduate from Mumbai University. • Coming from a family of reputed doctors, she has grown up in a medical environment dealing with health issues of people. A staunch believer of natural remedies, the power of herbs fascinates her. • A decade spend at grassroots with the farmers gave her insight on herbs which no university or degree course could give. She found that ancient Indian traditions and home remedies hold key to good health. It is her endeavour to preserve that knowledge and spread it. Reputed organizations and companies invite her for lectures on "dadima ke nuskhe" (home remedies for day today health) • The modern technical know-how of engineer mind • The ancient gyan from rare granths • Farmer traditional knowledge passed on for generations • And agronomist nurture of herbs These are the factors that helped design these unique & effective Pureganic Superfoods Shefali says "having worked in computer industry for 15 years and achieved highest accolades in that sector, having designed a home that was featured in the times of India, having designed a 7 storey building that withstood the earthquake of Gujarat nothing can match the satisfaction of my current work. This is a life changer as I see people with disease, suffering and pain finding relief, becoming disease free…I see the smile of the farmer who has his income increased 10 times… I feel gratitude towards god for having given me this opportunity to impact lives."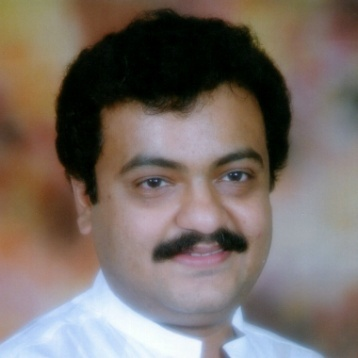 Jatin H. Gala, B. E. (Instrumentation) – Founder Director • Jatin is an instrumentation engineer who did his project from Bhabha Atomic & Research Center • Jatin has extensive experience in sales, marketing and customer services. Jatin has spearheaded the groups' activities in channel sales and marketing. He has developed a vast network of suppliers and distributors in retail industry. • Logistics, event handling, branding and marketing are his forte with a vast base of loyal consumers • As director on spectrum group, he was responsible for ITES business unit. Jatin used to hold P&L responsibility across sales, business development, operations and finance functions. As co-founder of spectrum it, a computer parts and peripherals dealer in India, he was responsible for business development, customer acquisition, client servicing and account planning functions. • Jatin holds a bachelor's degree in engineering (instrumentation) from University of Mumbai